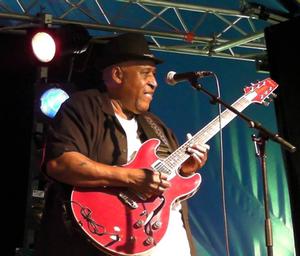 Joey Gilmore Band
Blues


The most amazing thing about Joey is his resilient spirit and drive. At over sixty years old he regularly performs twenty plus nights a month. Sponsored by The Blues Society on Taiwan Joey traveled to Memphis in February of 2005 to compete in The International BLUES Challenge. The Joey Gilmore Band outscored all bands worldwide while showcasing his amazing talent at a blues industry event as the best unsigned band on the planet.

Upcoming Events
There are no upcoming events scheduled.



Previous Events


Wed, June 12, 2019
7pm $5.
Englewood

Sat, November 10, 2018
7:30 pm $Dunedin Wines the Blues
Dunedin

Thu, July 26, 2018
7pm $3.
Englewood

Thu, April 13, 2017
7pm $3.00
Englewood

Wed, November 23, 2016
7pm $3.00
Englewood