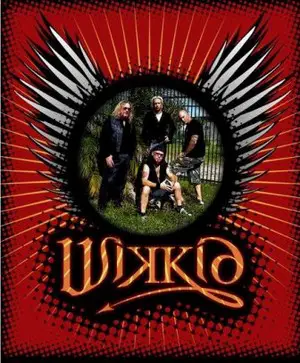 Wikkid
Funk, Metal, Rock

Formed in the spring of 2010, Wikkid covers a wide variety of music setting them apart from most other bands. Collectively, their styles and influences rank from funk to metal and everything inbetween.

Wikkid is constantly building their fan base by playing music from Motley Crue, Def Leppard, Alice In Chains, Ozzy, Metallica, Papa Roach, Three Days Grace, and Nickleback. Wikkid also composes and performs their own original music to present even more versatility in their act.

Upcoming Events
There are no upcoming events scheduled.



Previous Events