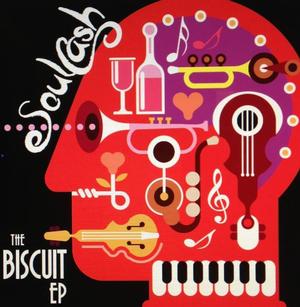 Soulcash
Funk, Jam Band, Jazz, Rock


SoulCash is a fusion/rock/experimental trio from St Petersburg, Florida. It is the coming together of three young, local sidemen Justin Lee Walker (guitar), Miles Hanson (bass), and Matt Poynter (drums). The band was formed in 2012 as a creative outlet and since has spawned into moving, original trio. Inspired by a huge range of music from jazz fusion, world, rock, prog, R&B, funk, reggae, metal, 90s hip hop, and much more the band has come to produce a huge spectrum of sound while only using minimal instrumentation with a little slice of humor on the side. SoulCash believes in true artistic expression free from brands and expectations. They hold the old school mentality of keeping it live and organic. Thus, avoiding prerecorded backing tracks and multi tracking.

Upcoming Events
There are no upcoming events scheduled.



Previous Events


Mon, October 9, 2017
7:30pm-11:30pm $no cover
St. Pete Beach

Mon, September 11, 2017
7:30PM-11:30PM $no cover
St. Pete Beach

Mon, August 14, 2017
7:30pm-11:30pm $no cover
St. Pete Beach

Sat, July 22, 2017
2pm-7:30pm $no cover
St. Pete Beach

Mon, April 10, 2017
7:30PM-11:30PM $no cover
St. Pete Beach