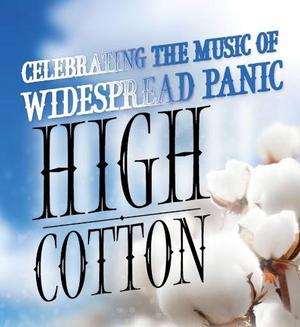 High Cotton
Jam Band, Southern Rock

Like a Truck Redlining Across a Southern Night...
Here Comes High Cotton
High Cotton is the definition of good things and fine times, played through a collection of classic Widespread Panic songs. Drawing from the early Panic years, their live shows are full of grit and edge. Mixing influences of southern rock, a bit of the Allman Brothers, Santana, the Dead, and if that's to your liking, you will love High Cotton.
Encouraged by friends who love Widespread, High Cotton was spun-up to recreate the Widespread experience. Originally, the band existed as a hobby as all members have regular jobs. Even with 70+ years of live performance experience between them, they have a tough row to hoe, but these seven band members give it their all. Their experience will mirror your experience, if you are already familiar with Widespread.
Breaking from today's standards, the music is true, emotional, and definitely not plastic. With fans already trading copies of the shows, they are well on their way to bringing Widespread out of the house and onto a local stage. The essence of Widespread breaks with natural music and performance convention, so expect a raw and energetic show when you see them.
Their repertoire of over 30 songs includes Chilly Water, Love Tractor, C. Brown, and others.
Long time Widespread Panic fans have filled music centric venues from South Pinellas to Pasco County and soon Hillsborough and beyond.
New listeners are pleasantly surprised with the efforts and talent of High Cotton and quickly become fans. High Cotton is the definition of good things and fine times. These boys are just that. So if you?re a fan of big, powerful jams, full of percussion, get out and hear High Cotton as soon as you can!

Upcoming Events
There are no upcoming events scheduled.



Previous Events