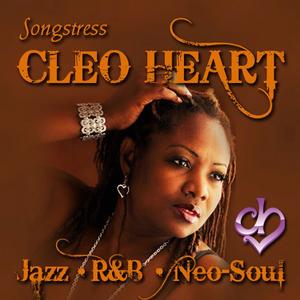 Cleo Heart
Jazz


Born and raised in Rural Pasco, County Florida, making Saint Petersburg, Florida home. Heart is an accomplished vocalist with a rich range of musical styles but focusing on her Jazz, Neo soul augmented with blues. Heart completes your favorite show tunes.
Cleo is the real deal and what you see is what you get! She has the power to move and make people feel like family with her pizzazz and vocal precision. Her charismatic personality and vocals sets her apart from any other entertainers. When performing, she takes her audience on a journey into her spirit and soul revealing a special ability to put her audience at ease, and simply relax and enjoy.
Cleo Heart has opened for musicians: Kem, Nancy Wilson, Regina Belle, Jeffrey Osbourne, Sinbad to name a few.

Upcoming Events
There are no upcoming events scheduled.



Previous Events


Tue, March 21, 2017
6pm till 10pm
St. Pete Beach

Sun, March 19, 2017
6pm till 10pm
St. Pete Beach

Tue, March 14, 2017
6pm till 10pm
St. Pete Beach

Tue, March 7, 2017
6pm till 10pm
St. Pete Beach

Sun, March 5, 2017
6pm till 10pm
St. Pete Beach