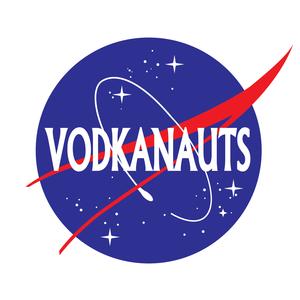 Vodkanauts
Beatles, Classic Rock, Jazz, Pop, R&B/Soul, Rock, Surf Rock, Swing


Imagine a twilight world of sonic make believe where Dean Martin and Neil Diamond share equal billing with Danny Gatton and Hank Marvin, where reverb-drenched surf freakouts segue into a small jazzy combo playing a Vegas nightspot frequented by The In Crowd and where roadhouse-rockin' twangfests coexist with tranquil atmospheric meditations. It is in this musical parallel universe that surf/lounge/rock 'n' roll combo The Vodkanauts work their magic, simultaneously paying respectful tribute to musical masters while creating a soundtrack to a mid-to-late 20th century America that never quite was ... but should have been.

The Vodkanauts coalesced in September of 2002 specifically to fill the support slot at a Dick Dale concert. The crowd response at the band?s debut was so overwhelmingly enthusiastic that the group decided to make the one-off project a continuing endeavor. A year and a day later, The Vodkanauts once again opened up for The King Of Surf Guitar at the same venue and garnered the same fevered reaction. The intervening year had seen the band perform numerous well-attended club dates as well as sharing bills with national acts the likes of Big Bad Voodoo Daddy and The Mermen.

The Vodkanauts' continuing mission expands the band's repertoire to include rhythm 'n' blues, jazz and other roots-informed genres while still encompassing the surf classics, lounge numbers and original compositions that cemented the band's reputation as one of Tampa Bay's most engaging live acts. Equally at home on a festival stage before a crowd of thousands or in an intimate nightclub setting, The Vodkanauts excel at performing time-tested tunes with inventive arrangements, delivered with a heightened level of showmanship and crowd-pleasing energy.


Upcoming Events
There are no upcoming events scheduled.



Previous Events


Fri, January 12, 2018
9:30pm $5
St. Petersburg

Sat, March 4, 2017
8PM w/Red Elvises $12 adv/$15 dos
Tampa

Fri, February 24, 2017
8:30PM $free
St. Petersburg

Sat, February 18, 2017
8PM $free
Tampa

Sat, January 21, 2017
8PM $7 adv/ #10 dos
St. Petersburg