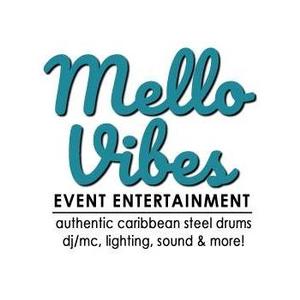 Mellow Vibes Steel Drums
Acoustic, World

Envisage your personal event with rhythmic, captivating sounds of Mello Vibes' steel drum and Caribbean vocals. Whether at a formal setting or on the beach, Mello Vibes' melodic music is guaranteed to delight and sooth you.

Mello Vibes is largely known for playing the steel drum, a musical instrument which originates from Trinidad and Tobago and is appreciated for its pleasurable and unique sound. He is also a musician, disc jockey, and master of ceremony. With his combination of talents, Mello provides instrumental and lyrical entertainment for corporate or leisure events to include, but not limited to, weddings, dinners, and parties. His DJ database consists of over 30,000 popular songs and a wide selection of genres, such as pop, rhythm and blues, alternative, jazz, country, reggae, and salsa. Upon request and with the music of your choice, Mello will create a playlist to suit the theme of your event.

Upcoming Events
There are no upcoming events scheduled.



Previous Events