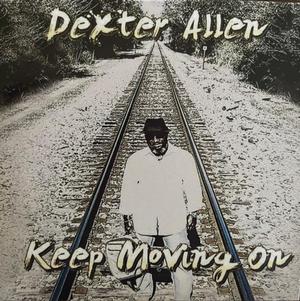 Singer, Entertainer, Producer, Songwriter, Actor, Musician......Dexter Allen~ The Bluezologist
Blues Foundation Board Member
Mixture of Blues, R&B, Soul and Funk. With blues being the stronghold. Dexter Allen, born in Crystal Springs, MS raised on a farm and grew up understanding that life can still be wholesome with only the bare necessities. His father being a pastor and grandfather a head deacon, the church was no stranger. Dexter began playing the bass guitar at the age of 12 for his father's gospel group traveling around the central Mississippi area. Later Dexter began playing for other gospel groups such as The Dixon Singers and The Robinson Brothers just to name a couple.
Dexter moved to Jackson, MS in 1995 and teamed up with Airtight Records, a local independent label to share his musical and writing talents. While playing on Sunday mornings in area churches, and gigging with the Airtight Band as a guitarist and lead vocalist, Dexter landed the lead guitarist role with blues legend Bobby Rush. this was the power surge that landed Dexter into the Blues and Soul arena.

Upcoming Events
Venue
Date
Sertoma Youth Ranch
Brooksville
Camping With the Blues
Fri, October 21
09:20 PM - 11:00 PM
$Tickets