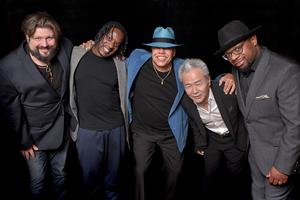 Billy Branch & the Sons of Blues
Blues

Blues giant Billy Branch is among today's greatest harmonica players. With his inventive, deeply rooted playing and gritty, soulful vocals, Branch carries on the Chicago blues tradition that he learned first-hand from icons including Big Walter Horton, James Cotton, Junior Wells, Carey Bell, Willie Dixon and many others.

With his instantly recognizable sound and his band, The Sons Of Blues, Branch has traveled the world, creating living, breathing and evolving Chicago blues for over four decades. In addition, he's dedicated years of work to the Blues In The Schools program, helping children—the next generation of blues artists and fans—develop a love for and understanding of the genre.

Upcoming Events