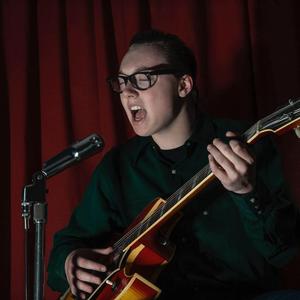 McKinley James
Blues, Rockin Blues

McKinley James is a 18 year-old Rock & Roll guitarist/singer from Rochester, NY.

His father, drummer Jason Smay (Los Straitjackets, JD McPherson Band) helped raise McKinley in a very musical household. He started on the Hammond organ at 7 but discovered his passion for guitar at 10. His influences range from Link Wray to Freddie King and Otis Redding. He started performing in Rochester blues and jazz clubs at age 13 and has performed with Chris Duarte, The Nighthawks, Joe Beard, and JD McPherson. McKinley is also the face of the latest Eric Church album campaign, having starred in his music videos, and also appears on the album cover for Church's latest record, Mr. Misunderstood. McKinley released his first EP, Live In Nashville. Record in October 2016, at the Family Wash. A second EP "By My Side" was release in the spring of 2019.

Upcoming Events
There are no upcoming events scheduled.



Previous Events