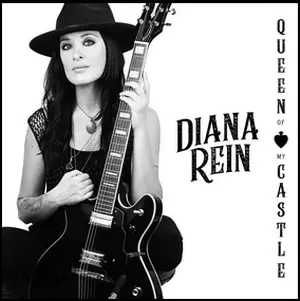 Diana Rein
Blues, Rockin Blues

With her sultry and powerful vocals reminiscent of Emmylou Harris and Bonnie Raitt, songs that evoke an emotional response and a guitar style that has been compared to the likes of BB King with the tone of Stevie Ray Vaughan, Diana Rein is becoming the quintessential blues musician.

Romanian Blood. Diana's parents escaped communist Romania in 1981 when she was 3 years old. They arrived in Chicago, on Halloween with only $50 and a dream for a better life. Diana brought her family's strong Romanian work ethic to performing arts school, where her talents flourished, eventually leading her to a role in the classic American 90's comedy "Home Alone".

Music never stopped knocking and Diana is glad she finally swung the door wide open and let it in. So are her fans. Today Diana calls Southern California home, where she continues to release original music and play what feels good for anyone who will listen. Her promise to her fans is that she will never stop making music and growing as an artist.

Upcoming Events
There are no upcoming events scheduled.



Previous Events