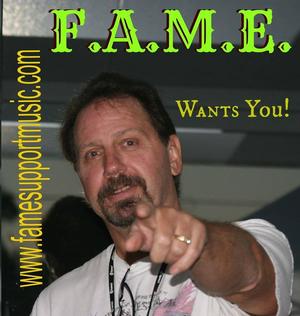 F.A.M.E. Music City
Americana , Country , Jazz , Rock

F.A.M.E. Music City is an annual event and began in 2006. The purpose of the event to to raise money and collect donated instruments for schools. The schools then can give the instruments to students whom may not have had an opportunity to play an instrument. To date, F.A.M.E. has donated over $230,000 worth of intruments to multiple local schools in Sarasota and Charlotte counties.

F.A.M.E. is a Non-Profit Tax Exempt 501(C)(3) Organization , which is committed to the betterment and preservation of music for the next generation. Our goal is to make sure that every child who wishes to be in the music program at their school has the opportunity, no matter what their family's financial status may be.

Upcoming Events
There are no upcoming events scheduled.



Previous Events


Sat, November 9, 2019
11:00am-11:00pm $Donations for F.A.M.E.
Englewood

Fri, November 8, 2019
4:30-11:00pm $Donations for F.A.M.E.
Englewood