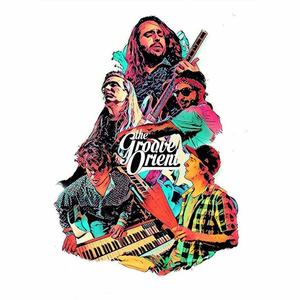 Groove Orient
Jam Band, Rock

Starting out as a school project that formed for a one-time college music festival, Southern rock quintet The Groove Orient exploded onto the festival scene in 2016. The band soon found themselves bolstered by multiple Orlando Weekly "Best of Orlando" awards and a rabid fanbase. "The Oriented", as the band refers to their fans, are fueled by The Groove Orient's face-melting concert experiences at the city's top music venues. On their forthcoming self-titled debut album, The Groove Orient intends to bring the howling energy of their hometown shows to the world.

The Groove Orient electrifies classic sounds with detail-obsessed composition. Bringing life to signature songs including Allman-infused blues romp "Hot Bandit Woman", ballsy rocker "Golden Hour", and frenetic prog on fan-favorite "Bugs", the boys churn up a thick stew of American music worthy of their native Florida swamp. While all the flash and muscle of a no-holds-barred rock band is on full display, The Groove Orient also shines on more restrained excursions such as the chilled-out funk of "What Up", and inspired slow-burn blues masterpieces "Downtown Virgin" and "Golden Rule".

Unafraid to push well past the 8-minute mark on multiple songs, the band leaves space for copious doses of improvisational passages to demonstrate the group's formidable instrumental chops. (They aremusic majors, after all..) In between boisterous gang vocal choruses, the band gives listeners a window to their adventurous live show, constantly thrilling through complex percussion textures, gorgeous atmospheric keyboards, and thrilling lead guitar heroics.

Upcoming Events
There are no upcoming events scheduled.



Previous Events