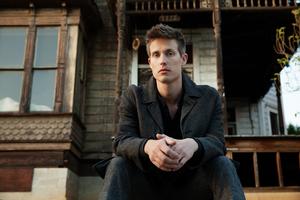 Johnny Lang
Blues

In more than ten years on the road, Lang has toured with the Rolling Stones, Buddy Guy, Aerosmith, B.B. King, Blues Traveler, Jeff Beck and Sting. In 1999, he was invited to play for a White House audience that included President and Mrs. Clinton. Earlier that year he was selected by the newly elected Minnesota Governor Jesse Ventura to perform at his Inaugural Ball. Lang also makes a cameo appearance in the film Blues Brothers 2000 as a janitor. In 2004, Eric Clapton asked Lang to play at the Crossroads Guitar Festival to raise money for the Crossroads Centre Antigua.

Lang also appears regularly as a part of the Experience Hendrix Tour along with many other well-known guitarists to pay tribute to the deceased guitar legend.

Upcoming Events
There are no upcoming events scheduled.



Previous Events
Venue
Date
Vinoy Park
St. Petersburg
Fri, April 12
8:30pm Tampa Bay Blues Festival
$Tickets