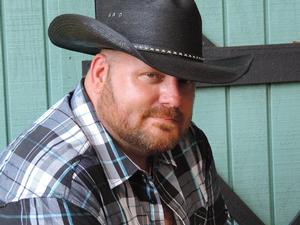 Kris Pierce
Country

Very versatile solo artist who can preform a variety of music from old doo wop to today's country. Kris is also a world class singer and entertainer who gives every event the highest quality of sound and respect. Willing to preform at most any occasion in order to make your event the best that it can be.
such as, clubs, restaurants, parties, weddings, church events, retirement communities, fairs and festivals. You name it, I can be there to preform and sing most any song or genre . If you are looking for a DJ/Karaoke please feel free to let me know. I have top quality equipment and am very dependable. Please give us a call and lets have a great time. I look forward to meeting you and enjoying the event with you.

Upcoming Events
There are no upcoming events scheduled.



Previous Events
Venue
Date
Zephyr Park
Zephyrhills
Sat, February 1
10am-3pm Snowbird Palooza
$0
Downtown Historic Dade City
Dade City
Sat, January 25
11:15-noon Kumquat Festival
$0
SunWest Park
Hudson
Sat, November 16
2:00-3:30pm Great American BBQ
$Yes
SunWest Park
Hudson
Fri, February 22
5:00pm Crab & Shrimp Fest
$0
Zephyr Park
Zephyrhills
Sat, February 2
11am Snowbird Palooza