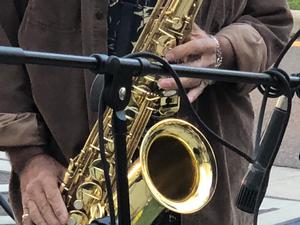 Me and Leon
Acoustic, Americana, Beatles, Blues

Leon Malka, Lidor Elimelech, and Chris Edwards make up the trio featuring Sax, acoustic rhythm, and rippin' electric guitar playing rock, county, blues, original, and traditional songs with purpose and dedication. Leon has played across the world, Chris has played the Tampa Fl market for over 25 years and Lidor brings a range of styles that never disappoints.

Upcoming Events
There are no upcoming events scheduled.



Previous Events