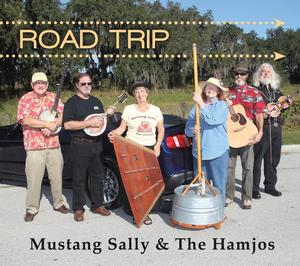 Mustang Sally & The Hamjos
Americana, Folk

You've found the toe-tappinest band in central Florida. From contra dances to folk festivals they play it all. With a classic old-timey sound that is hard to find, they bring many of the old favorites to the front for all to listen to and enjoy. Sally is the fearless leader of the Hamjo band. She currently holds the titles for Four Florida Old-Time Music Championships on the Hammered Dulcimer.

It soon became apparent how much fun it would be to have a regular band combining the hammered dulcimer with other old-time instruments. Her vision
resulted in the formation of Mustang Sally & The Hamjos Old-Time String Band.

Upcoming Events
There are no upcoming events scheduled.



Previous Events