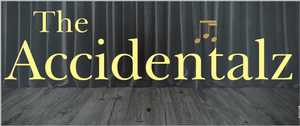 Accidentalz
60's Beach Rock , Acoustic , Blues , Country , Holiday , Jazz , Pop , R&B/Soul

Band members include: Pam Jefferies (Vocals, Tenor Sax, Alto Sax,, Soprano Sax, Flue, and Clarinet), Rick Fass (Guitar and vocals) Rodney Johnson (Vocals, Drums, Guitar). We play a huge variety of music for all types of venues, events, and private parties.

Upcoming Events
There are no upcoming events scheduled.



Previous Events


Mon, April 20, 2020
6:00 - 10:00 pm
Bradenton

Mon, April 13, 2020
6:00 - 10:00 pm
Bradenton

Mon, April 6, 2020
6:00 - 10:00 pm
Bradenton

Sat, March 28, 2020
6-9pm
Bradenton

Mon, March 16, 2020
6:00 - 10:00 pm
Bradenton