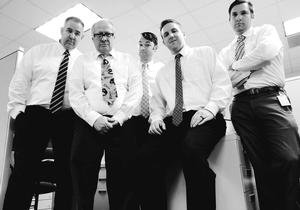 A Case of the Mondays
Alternative, Classic Rock, Pop, Rock

2 years ago a group of guys working at a bank volunteered to play a couple songs at a work meeting. It went so well, they decided to stay together and make a thing of it!

As the name implies, our focus is on alt rock and pop rock hits from the 90s, or as we like to call them..."oldies for millennials."

But we have been known to throw a few others in there for fun, such as classic rock or acoustic hits.

So I can't guarantee what you'll hear when you see us, but I CAN guarantee you'll have a great time!

Upcoming Events
There are no upcoming events scheduled.



Previous Events