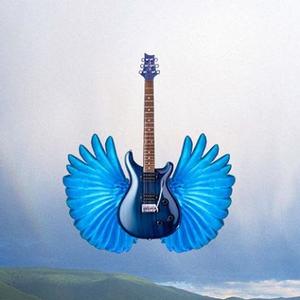 Mark "Guitar" Miller Band
Blues, Rockin Blues

Born in the northern Maine town of Houlton and raised in Mattawamkeag and East Millinocket Maine, Mark has been playing guitar since he was six years old, and for more than 41 years Mark Miller has made his living by playing guitar. In the early days, he played with his brothers on the porch. Started his first band "The Stingrays" at 11 years old, and in high school he had a band called "The Variations" playing top 40. Later he played with a number of prominent bands as a "hired gun," did studio work for numerous CDs, then he came back to Maine where he has reigned over the music scene ever since. A guitar-player's guitar player, Mark "Guitar" Miller knows how to fill a room with heart and soul, no matter what its size - from small, hip bars to large clubs to festivals such as the Maine Blues Festival and the North Atlantic Blues Festival.

His accomplishments include opening for national acts, including BB King, Johnny Winter, Taj Mahal, Peter Wolf, Pat Travers, Sonny Rhodes, Jonathan Edwards, Waylon Jennings and others.

He's played onstage with Johnny Rawls, Jimmy Johnson, Debbie Davies, James Montgomery, Buddy Spicher, Jimmy Day, Dale Watson and Gene Kurtz (in Austin, TX), Harry King, Dick Curless, Jeff Crocker, and Brad Delp for 3 years, with whom he performed at the Boston Music Awards, and on Brad's solo project.

Upcoming Events
There are no upcoming events scheduled.



Previous Events