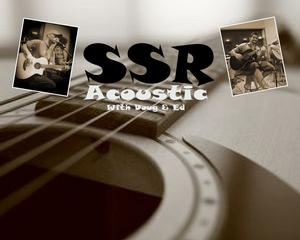 SSR Acoustic
Acoustic , Alternative , Beatles , Blues , Contemporary , Easy Listening , Folk , Rock , Rockin Blues


SSR is an acoustic duo made up of Doug Bailey and Ed Rogers. Formed as a side project to be able to play acoustic versions of their favorite songs. Both members of the duo derive from the alternative rock band Slingshot Robot.Playing more covers with the acoustic duo. Anything from beatles, third eye blind, lynard skinyrd, to johnny cash, sublime, eve 6,collective soul. Keeping the acoustics laid back and crisp. " We just love what we do and we always have a great time".

Upcoming Events
There are no upcoming events scheduled.



Previous Events


Thu, August 2, 2018
7pm - 10pm $0
Hudson

Thu, June 14, 2018
7pm - 10pm $0
Lutz

Sun, June 10, 2018
11am to 3pm $0
Port Richey

Tue, May 8, 2018
4pm - 8pm $0
Port Richey