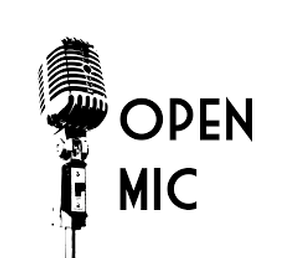 Nauti Nancy's Tuesday Open Mic +
Acoustic, Alternative, Bluegrass, Blues, Classic Rock, Contemporary, Dead, Easy Listening, Folk, Indie, Jam Band, Pop, R&B/Soul, Rock, Rockin Blues, Southern Rock





** OFF FOR SUMMER, RESUMING IN SEPTEMBER '18: Nauti Nancy's Open Mic has evolved into a Jam, usually featuring 3 mics'and the "Nauti Band" to back up our musicians. We are oriented around acoustic music, but if you play lead guitar, bring and amp and your axe, and we'll fit you in.

We get a good crowd of listeners and the food is highly rated as you'll see if you check a few of the eatery rating sites.

Upcoming Events


Tue, September 4, 2018
6:30 PM
Clearwater




Previous Events


Tue, June 5, 2018
6:30 PM
Clearwater

Tue, May 29, 2018
6:30 PM
Clearwater

Tue, May 22, 2018
6:30 PM
Clearwater

Tue, May 15, 2018
6:30 PM
Clearwater

Tue, May 8, 2018
6:30 PM
Clearwater