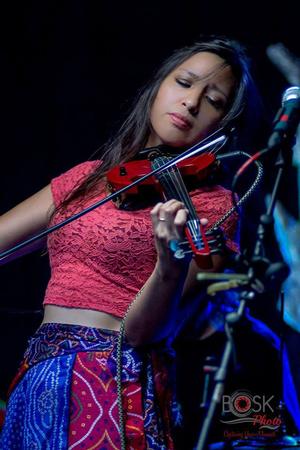 ZEN Seraphine
DJ/Dance/Electronic, Funk, High Energy Dance, Hip-Hop/Rap

ZEN Seraphine brings to you a female-fronted band with a lead violinist/keyboardist/vocalist. She is joined by her musical soulmate and husband, Sammy "Barefoot" Warren, on drums/ percussion, and the collaboration of some incredible featured guest bassists and guitarists. Embracing an ethereal vibe with soaring synths and hybridized electronic/acoustic percussion, the ZEN Seraphine Collective sends positive messages of unity, love, and peace through a variety of musical moods.

A conscious original music project, that weaves a tapestry of swing, electronic, world, hip hop, funk, and other jazz fusions with meaningful lyrics, ZEN Seraphine puts on eclectic, dynamic shows that elevate the spirit, and keep the hips swaying!

ZEN Seraphine performs as a 4-piece collective or as a trio, duo, or solo, depending on the venue. See our website for more details.

Upcoming Events
There are no upcoming events scheduled.



Previous Events