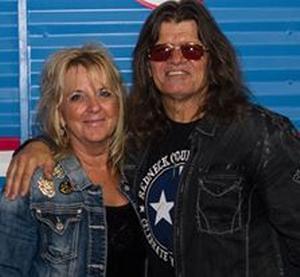 Danny Brooks & Lil Miss Debi
Americana, Blues, R&B/Soul, Southern Rock

Texassippi Soul Man Danny Brooks & Lil Miss Debi, we have been touring extensively throughout North America for the past 9 years. With the completion of two CDs, "Texassippi Soul Man" (2012) and "This World Is Not Your Friend" (2015) we are now recording "The Mississippi Sesions / Are You Ready", slated for a fall 2020 release. As a duo they sound like a 4 pc. band performing Southern Soul, Blues, Americana, Island & Gospel.

Life is precious and we need to make the best of what we have left of it!

Upcoming Events



Previous Events