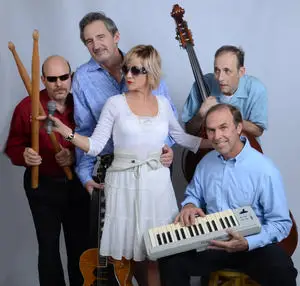 Venturas
Blues , Classic Rock , Jazz , R&B/Soul , Rock , Southern Rock , Swing

The Venturas have a long and unique history. Playing together for more than 14 years, this diverse group of musicians can deliver a range of music rarely heard. This blend of diversity and experience, both individually (see Bios) and as a group, can satisfy a large range of entertainment needs. Their experience and expertise includes playing for weddings,corporate events, fundraisers , parties, music festivals, restaurants, nightclubs, and dances.

Upcoming Events
There are no upcoming events scheduled.



Previous Events


Thu, April 2, 2020
7:00-11:00pm
Sarasota

Thu, March 19, 2020
7:00-11:00pm
Sarasota

Thu, March 12, 2020
7:00-11:00pm
Sarasota

Thu, March 5, 2020
7:00-11:00pm
Sarasota

Thu, February 20, 2020
7:00-11:00pm
Sarasota