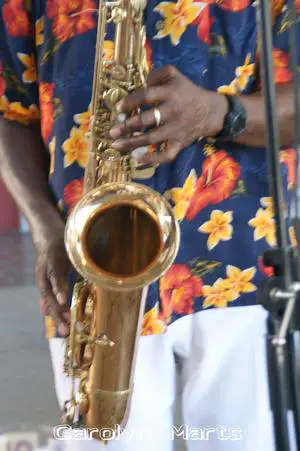 Les "The Saxman" DaCosta
Ballroom, Blues, Jazz, Karaoke, Latin, R&B/Soul, Swing



Les "The Saxman" DaCosta, solo performing artist, multi- instrumentalist and band leader is available to cater to your listening pleasure. Among his varied instruments are soprano & tenor saxophones, flute, and vocals. Venues include fine dining, weddings, concerts, nursing homes, churches, parties & events public and private. He is available as a soloist, group or band.


Upcoming Events
There are no upcoming events scheduled.



Previous Events


Sat, July 1, 2017
6:00-9:00 $0
Punta Gorda

Sat, June 24, 2017
6:00-9:00 $0
Punta Gorda

Sat, June 17, 2017
6:00-9:00 $0
Punta Gorda

Sat, June 10, 2017
6:00-9:00 $0
Punta Gorda

Fri, March 10, 2017
6:00 pm
Punta Gorda