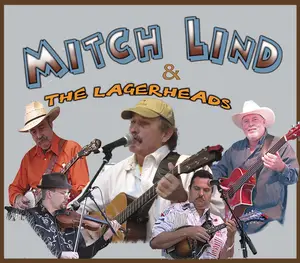 Mitch Lind and the Lagerheads
Home grown, salty and rough…. music to drink by.

It's been 4 years since the last disc (Then and Now) and alot of you folks have asked when the next one is happnin' , so now….. yonder it is!! I have piled up a bunch of new songs that include a little fun, some left of center and some sorta true ballad stuff.

The Trailmix project holds original tunes that I wrote, and the band guys are the great Lagerheads with Allen Waters on the 5 string banjo; Jason "Cornbread" Baker…. fidddle & harmonies; Clint "The Doc" Dockery on mando & vocals and the infamous Mr Ron Mcgalliard pluggin on the bass. Also…Ron Rimmer jumpin' in on a few songs with the Dojo….

Upcoming Events
There are no upcoming events scheduled.



Previous Events