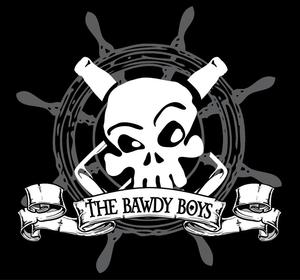 Bawdy Boys
Rock


Born and bred on the salty streets of Detroit, Michigan, The Bawdy Boys strive to bring a new generation into the rich heritage and culture of Irish Americans through bawdy versions of traditional favorites, toasts and bits of history and every sea shanty, rebel tune and drinking song to which they can put their instruments and voices. Not afraid to break out of what is considered the normal mold of Irish Folk music, the Boys always bring their crowds into the lush world of Pirates, North American Irish immigrants and Celtic history with a unique blend of world musical influences and interactive, up-beat story telling. They invite you to join them for a pint and a song at a port of call near you.
Sláinte!

Upcoming Events


Thu, November 30, 2017
8pm $No
Trinity

Sat, December 16, 2017
8 pm
Dunedin

Sat, December 30, 2017
8:00 p.m.
Holiday




Previous Events


Thu, October 26, 2017
8:30 $no
Trinity

Sat, October 14, 2017
8:30
Tarpon Springs

Sat, October 7, 2017
7:00 p.m.
Holiday

Sat, October 7, 2017
8 pm
Dunedin

Sat, September 9, 2017
8:30
Tarpon Springs