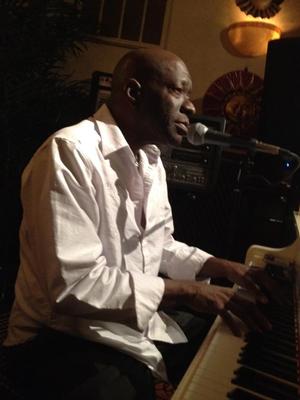 Dwight Champagne
When this Songwriter/Keyboardist/Vocalist/Performer/Producer born in Temple, Texas settled in Florida, he quickly became one of the most well known and sought-after R&B artists in the state.

Dwight has performed with several internationally celebrated artists such as: Patti LaBelle, Sam Moore (from Sam & Dave Fame), blues artist Lucky Peterson, blues legend Stevie Ray Vaughan, and many more.

Dwight's off-the-charts musical excellence, pure soul and extraordinary vocals covering jazz, blues, classic R&B, and beyond will stop even the most seasoned listener and musician dead in their tracks and is one of the many reasons we are so thrilled to have him as part of our musical family! DO catch this dynamic entertainer when he's somewhere near you, or even book a flight or take a road trip! He will amaze you, hands down!

Upcoming Events
There are no upcoming events scheduled.



Previous Events


Wed, September 30, 2015
8:00pm-11:00pm Acoustic
Tampa

Wed, September 23, 2015
8:00pm-11:00pm Acoustic
Tampa

Wed, September 16, 2015
8:00pm-11:00pm Acoustic
Tampa

Wed, September 9, 2015
8:00pm-11:00pm Acoustic
Tampa

Sat, September 5, 2015
8:00pm-1:00am
Tampa