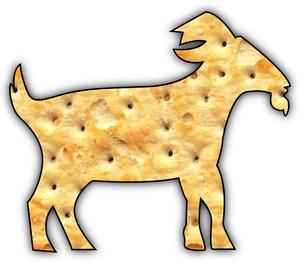 Crackerbilly Band
Americana, Bluegrass, Country, Folk


We were a couple of homebrewers that started playing music. After along day of sitting around watching 20 gallons of beer boil, and 10+ pounds of pork loin on the smoker, we would build a fire and sit around and pretend to play some songs. We have won many awards for our homebrewed beer at competitions around the state of Florida and even the AHA Nationals. Our favorite beers are hoppy and hoppier.

We started playing some open mic nights @ Whistle Stop Grille, Dunedin Brewery, and some others, and things took off from there.

Dave plays geetar and sings, and brings an Old time influence which he learns from his dad who is an Old Time Fiddle Player in WV.

Butch plays the washtub, juice harp, all general percussion and sings. He studied drums for 8 years plus while groing up. Butch is the self proclaimed Best Washtub player east of the Mississippi, and no one has yet to disprove his theory.

Joe Krivanek, a great talent on the Mando & Fiddle, Tampa Bay veteran, Joe has been playing the Tampa Bay Area for many years, with bands such as Sawgrass Flats, Wildlife Refugee, Rivercove Ramblers & the Fresh Franks, and many more

Steve Humes joins the band, and mixes in Lead Guitar, Mandolin, to give the band the great overall sound.


Upcoming Events


Sat, January 20, 2018
6:00pm - 10:00pm
Safety Harbor

Sat, March 31, 2018
8:00pm - 12:00am
Safety Harbor




Previous Events


Sat, January 13, 2018
11-12:30pm Raising Cane Event $5
Dade City

Sat, November 18, 2017
6:00pm - 10:00pm $Free
Safety Harbor

Fri, November 3, 2017
8:00pm - 11:00pm $Free
Largo

Sat, October 28, 2017
10:00am-4:00pm $2.00 Donation
Largo

Sun, May 7, 2017
2:00pm-5:00pm $Free
St. Petersburg