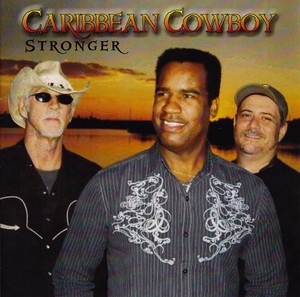 Caribbean Cowboy
Country


Based in St.Pete Beach,FL and working steady in the Tampa Bay area for 7 years. A blend of classic,and today's upbeat country with island/reggae music plus some R&B, Rock,Beachy tunes and lots more. SEE OUR WEBSITE FOR SCHEDULES. GET THE NEW CD 'STRONGER' Call; 727 641 2019 for bookings.peace and love.

Upcoming Events


Tue, August 4, 2015
6:00-10:00pm Outside
Englewood

Sun, August 9, 2015
5-8 pm $None!
Sarasota

Sat, August 15, 2015
7-10 PM $None!
Sarasota

Sun, August 30, 2015
5-8 pm $None!
Sarasota




Previous Events


Fri, July 31, 2015
5-8pm $None!
Sarasota

Wed, July 29, 2015
6:00 - 10:00 pm
Treasure Island

Sat, July 25, 2015
6:00-10:00pm Outside
Englewood

Sat, July 18, 2015
5:00-9:00pm Outside
Placida

Tue, July 14, 2015
6:00-10:00pm
Punta Gorda