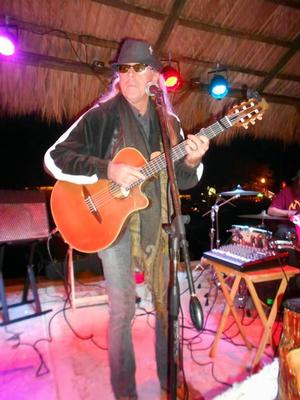 Robert Sutherland (HeadlessAx)
Acoustic, Beatles, Blues, Classic Rock, Easy Listening, Jazz, Latin, Pop, R&B/Soul, Rock, Rockin Blues, Southern Rock


My roots go back to Oklahoma City were I formed "ART FOR EARS" an all original band that relocated to Nashville thru the 80's and 90's the last 10 years or so I've been in Florida as a solo act Putting a band together when needed. Most of the tracks on the current recording are me on vocals and bass and guitar. Some of the prior recordings feature Stan Lassitor on guitar, Kirk Manz on drums and Roy Voght on bass and Jay Patten on sax. My Current stage band is Alan Cook on sax, Bradley Whitsett and Lil Barcaski on Drums.

Upcoming Events


Fri, July 21, 2017
630 930
Tarpon Springs

Sat, July 22, 2017
630 930
Tarpon Springs

Fri, August 18, 2017
8:00 p.m. - 11:00 p.m.
Clearwater




Previous Events


Sat, July 8, 2017
6 30 9 30
Tarpon Springs

Fri, July 7, 2017
6 30 9 30
Tarpon Springs

Sat, July 1, 2017
6 30 9 30
Tarpon Springs

Fri, June 30, 2017
6 30 9 30
Tarpon Springs

Sat, June 24, 2017
8 til 11 $0
Clearwater