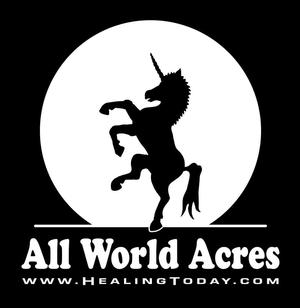 All World Acres
4715 Bruton Rd.
Plant City, FL 33565
(813) 748-0761
Map View:
Click here
All World Acres is a not for profit sanctuary that is operated and supported by the community it serves. AWA is proud to serve a very diverse spiritual community that practices joyful acceptance of all beings and their personal paths.

AWA is a place available to the community for many different types of events.

Upcoming Events
There are no upcoming events scheduled.



Past Events
Artist
Date
Drum Circle
Jam Band
January 28, 2023
9:00pm - 10:00pm
$Tickets
Grindstone Sinners
Blues, Indie, Jam Band, Rockin Blues
Nomads Unite
January 28, 2023
6:00pm - 9:00pm
$Yes
Katie Alessandra

Nomads Unite
January 27, 2023
6:00pm - 9:00pm
$Yes
Drum Circle
Jam Band
January 21, 2023
9:00pm - 10:00pm
$Tickets
RJ Howson
Blues, Jam Band, Rockin Blues, Southern Rock
Nomads Unite
January 21, 2023
6:00pm - 9:00pm
$Yes