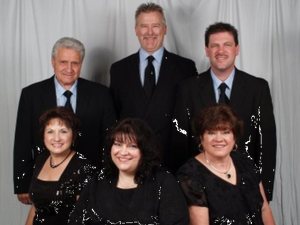 Campbell Family Quartet
Christian/Gospel

The CampBells are a family group that has been singing together as a quartet since 1986. They all started singing as children in Sunday School and that solo work, over the years, morphed into the CampBells. They are all original members. That alone is quite unusual if you have followed any musical groups for very long. They sing Southern Gospel music and hymns. They sing with a piano and four voices. The group consists of:

Elizabeth CampBell singing the melody.

Carol CampBell Taylor sings the alto.

Ric CampBell sings the baritone.

Jeff CampBell sings the bass.

The newest member is London CampBell. London is Jeff and his wife Audrey's son and right now he is doing solos.

The CampBells aren't entertainers. On the contrary they intentionally strive to be a group that will come and worship with you in an effort to bring the good news of Jesus Christ.

Upcoming Events
There are no upcoming events scheduled.



Previous Events