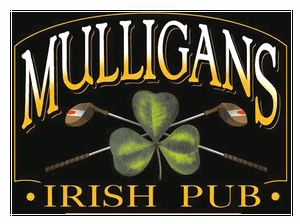 Mulligans
2990 Wentworth Way
Tarpon Springs, FL 34688
(727) 942-4760
Map View:
Click here
Mulligans Irish Pub is located at the beautiful Wentworth Golf Club in Tarpon Springs. Everybody is welcome. Just tell the gate guards that your going to Mulligans,

Upcoming Events
There are no upcoming events scheduled.



Past Events


Thaddeus
Fri, August 11, 2017

Fri, April 21, 2017
6:00 - 9:00 p.m.
60's Beach Rock

Mickey Lorden
Fri, January 27, 2017

Mickey Lorden
Fri, January 20, 2017

Mickey Lorden
Fri, January 13, 2017