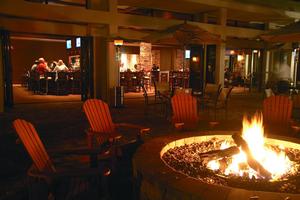 Innisbrook Osprey Sports Bar
36750 U.S. Highway 19 North
Palm Harbor, FL 34684
(727) 942-5222
Map View:
Click here
It's the perfect setting to relax with a cold beverage after a round of golf, grab a bite to eat with friends or catch the big game! Guests of Osprey Sports Bar can enjoy live music on Friday and Saturday nights and flat screen TVs surrounding the bar area. Connected to Market Salamander Grille, the restaurant's new bar flows into the large outdoor patio with fire pits and a great view of the golf course. It is truly a setting like no other in the region.

Upcoming Events







Past Events




Andy Bock
Fri, August 11, 2017

Sat, August 5, 2017
7:30 p.m. - 11:30 p.m.
Contemporary

Sat, July 29, 2017
7:30 p.m. - 11:30 p.m.
Contemporary