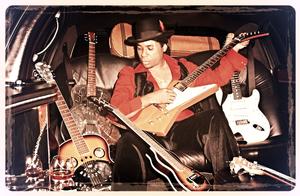 Chris Thomas King
Blues


King of New Orleans Blues

Chris Thomas King was the last major folk blues discovery of the 20th century. He was introduced as an authenic folk blues successor to Huddie Ledbetter, Muddy Waters, Mississippi John Hurt, and Manse Lipscomb.

Upcoming Events
There are no upcoming events scheduled.



Previous Events


Sat, November 19, 2016
3:15pm Venice Blues Festival $Tickets
Venice