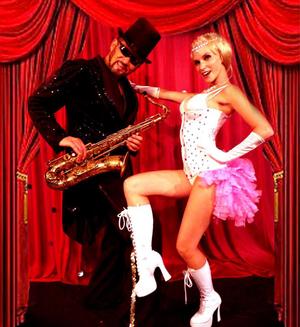 Boris N Sax N Burlesque
Ballroom, Comedy, Jazz, World


Burlesque with Boris is comedy & glamour.

You'll marvel at musical and dance performances, ambiance, twirling tassels, flying feathers and wild antics that prove that sexuality and sensuality can be good clean fun!




Upcoming Events
There are no upcoming events scheduled.



Previous Events


Tue, May 3, 2016
8:30-10pm
Treasure Island

Tue, April 19, 2016
8:30-10pm
Treasure Island

Tue, April 12, 2016
8:30-10pm
Treasure Island

Tue, April 5, 2016
8:30-10pm
Treasure Island

Tue, March 1, 2016
8-10p $NO
Treasure Island