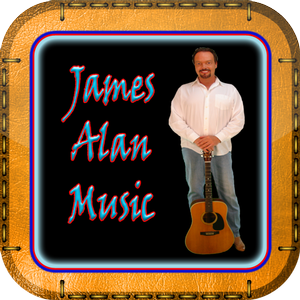 James Alan
Acoustic, Alternative, Beatles, Bluegrass, Blues, Christian/Gospel, Classic Rock, Contemporary, Country, Folk, Pop, R&B/Soul, Reggae, Rock, Rockin Blues, Ska, Southern Rock, Surf Rock


James Alan was born in Peoria IL. He started playing guitar at the age of 13 and performed his first solo performance during his freshman year of high school in front of 2500 peers playing Stairway to Heaven on acoustic. From that point on he was hooked on entertaining. James enjoyed a professional career that took him on many European and US tours over the years, even as recently as 2013. James has continued writing throughout most of his life. Much of his professional career included: performing, writing, touring, and producing music and videos. See Video & CD.

These days James currently plays in Florida, Tennessee, and Illinois as an acoustical solo artist performing over 600 songs by over 250 artists from: Classic Rock, Alternative Rock, Island/Reggae music, Country, R&B, and Oldies.

What set James apart from other performers? He uses his strong vocals and solid guitar playing to live each song. He does not use background music as many other solo performers do. This gives him the ability to really connect with each song through his own style and delivery. He performs in clubs, restaurants, corporate events, private parties, concert opening acts, and weddings. James gives you the best performance every time. Your guest will enjoy a vibrant versatile show that keeps them coming back.


Upcoming Events
There are no upcoming events scheduled.



Previous Events


Sun, May 1, 2016
6:00pm $No
Bradenton

Sun, April 3, 2016
6pm $no
Bradenton

Fri, September 4, 2015
5-8 pm $None!
Sarasota

Fri, August 28, 2015
5-8 pm $None!
Sarasota

Sat, June 27, 2015
3:00 - 6:00 pm
Bradenton Beach