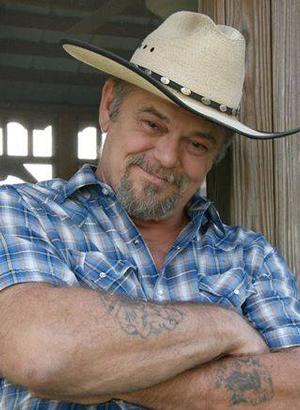 Calvin O
Americana, Classic Rock, Country, R&B/Soul, Rock, Southern Rock


Calvin's musical interest began early growing up with his grandmother in the Bootheel of Missouri, who would sing to him, song like Jambalaya, Your Cheating Heart and other Chart Hits of the day. Calvin was introduced to a variety of music – from "sixties" rock and roll to whatever was current at the time including ballads, and country. His early heroes included Elvis, The Beatles, Johnny Cash, , The Eagles, and John Conley. But his favorite music was Southern Rock. Calvin was a DJ at the local radio station in his home town of Caruthersville Missouri KCRV on Wednesday night as part of a high school class project "CHS in Concert" where Rock and Roll took over the Country Gospel format for 4 hours.

Calvin visited Labelle Florida, where his brother Bryan, lives in 1992 to help out with the aftermath of hurricane Andrew. His sister-in-law Debbie asked Calvin if he wanted to sing with a band at a Florida Country Music Association (FMCA) Jamboree. He was a hit with all the Country Music fans there and was asked to go on the road with one of the local bands that was also performing. But had to turn down the flattering offer, because of his commitment to help, Miami and Homestead, with there recovery.


Upcoming Events
There are no upcoming events scheduled.



Previous Events


Fri, July 22, 2016
4pm
Ellenton

Sat, January 31, 2015
7pm-11pm $0
Apollo Beach