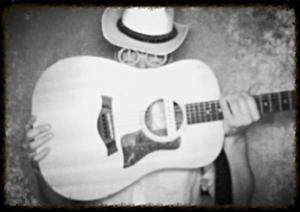 Joe Farren
Acoustic


Farrens voice goes down smooth with a timber that is simply infectious.
-Indie Music Digest

This is one artists who is extremely determined, dedicated and passionate about the songwriting craft.
-Skope Mag

A folksy version of Bruce Springsteen.
-Gig Band

A musical personality and fresh sound that gives modern country-pop-folk a well needed wake up call.
-Music News Nashville

Some of the best songwriting Ive heard this year.
-Gig Band

Good old fashioned no holds barred R&B-Pop-Rock swagger.
-Indie Music Digest

Joe Farren is a lucrative record deal waiting to happen.
-Skope Mag

Farren has all the creativity and songwriting prowess to be extremely dangerous.
-Music News Nashville

A combination of Brian Setzer and Keith Urban
-Portland Phoenix

Extremely well crafted, world class songwriting.
-Indie Music Digest

Most famous artists out there have it. Im not so sure what it is but Joe Farren has whatever it may be.
-Skope Mag

A real soul searcher whose impressive songwriting digs a bit deeper than the next independent artist.
-Skope Mag

A modern day version of Whiskeytown, Jesse Malin, Justin Townes Earle, Wilco, Neal Casal, and Jason Isbell.
-AllWhatsRock.com

At the end of the day, Joe Farren brings the mojo
-Indie Music Digest

An undiscovered diamond in the rough
-Skope Mag

Americana singer/songwriter and recording artist Joe Farren crafts warm, lively tunes that chronicle complex human relationships and lifes many adventures. The Portland Press Herald declared him a solid songwriter who draws on life experiences from both the interior and exterior vantage point. His narrative lyrics and sincere performances offer an unobstructed view into the heart of an artist who embraces each moment.

Farren grew up in Portland, Maine moved by the harmonies and rhythms of country, folk, rock and R&B luminaries like Hank Williams, Jr., Elton John, Jerry Lee Lewis and Bruce Springsteen. Early on, he hammered out blues riffs on the piano, then picked up a second-hand drum kit and became a fast, proficient drummer and percussionist, playing not only drums but also keyboards and guitar with a variety of New England bands on bills with the Mighty Mighty Bosstones, Veruca Salt, the Rustic Overtones and many others.

While studying classical and jazz music at the University of Maine, Farren connected deeply with alt-country and contemporary country dynamos like Ryan Adams, The Jayhawks and Keith Urban that were telling relatable stories through exposed, emotional poetry and multi-layered, crisp recordings. Thus began his journey to make sincere, textured music that captures the vibrant colors of Americana and folk culture. His critically-celebrated debut album,Til the Day was released in 2007 and led to an extensive East-Coast tour, spins on national radio stations and a spot as a headliner on the Maine Songwriters Associations annual Old Port Festival.

Farren moved to Florida in 2011 and writes fresh material while maintaining a rigorous live performance schedule at venues up and down the East Coast. His latest release, Open Skies was recorded in collaboration with Nashville-based producer Jason Roller (Kelly Pickler, Winona Judd). Renowned bass player Lance Hoppen (Orleans) performs on the album along with a slew of talented Nashville studio players. Open Skies is a musical book of character-driven short stories that range from serious and sweet, to humorous and wild.

Upcoming Events
There are no upcoming events scheduled.



Previous Events


Sun, December 11, 2016
5pm
St. Petersburg

Sun, November 27, 2016
5pm
St. Petersburg

Sun, October 9, 2016
5pm
St. Petersburg

Sun, July 24, 2016
5pm to 8pm
St. Petersburg

Sun, July 10, 2016
5pm to 8pm
St. Petersburg