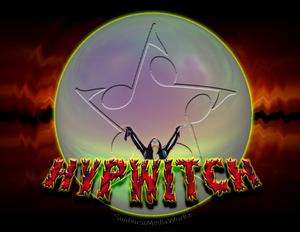 HYPWITCH
Classic Rock, Funk, Pop, Rock, Rockin Blues


HYPWITCH (pronounced Hip-witch) is a Award Winning Classic Rock Project with original material consisting of highly talented musicians and Extreme Vocals covering songs by Heart, Zeppelin, Toto, Van Halen, AC/DC, Evanescense, Journey and Satriani to name a few. HYPWITCH is a show band in the Tampa Bay Area with great sound and mesmerizing visuals that are sure to captivate any audience.

Upcoming Events
There are no upcoming events scheduled.



Previous Events


Sat, April 30, 2016
- 9:00pm $None
Spring Hill

Fri, April 29, 2016
9:00 pm $None
Spring Hill

Sat, April 23, 2016
9:00 pm $None
Tampa

Sat, April 16, 2016
7:00 pm $None
St. Petersburg

Fri, April 8, 2016
7:00 pm $ None
Tampa