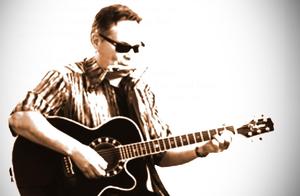 Glenn Larson
Classic Rock, Country, Rockin Blues, Southern Rock


A ONE MAN TRIBUTE BAND
Featuring The Legends Of Classic Rock & Country.
One month after Glenn turned 14 years old in Minneapolis Minnesota, he joined "The Avengers" Rock Band and began touring the Upper-Midwest. Many of the Clubs that Glenn played at the time were also showcasing popular bands of the day like The Byrds, Rolling Stones, Beach Boys, Johnny Cash and Sonny and Cher.
Glenn currently plays at a variety of Sarasota and West Coast Florida Venues as well as private Party's and special event functions.
Glenn's repertoire includes many different genres from Classic Rock to Country to Blues to Island songs, including songs from the 50's, 60's, 70's, 80's to present.

Upcoming Events
There are no upcoming events scheduled.



Previous Events


Sun, May 29, 2016
3:00 pm
Dunedin

Sun, May 15, 2016
3:00 pm
Dunedin

Fri, December 18, 2015
7:00-10:00
Sarasota

Sat, December 12, 2015
7:00-10:00
Sarasota

Sat, December 5, 2015
7:00-10:00
Sarasota